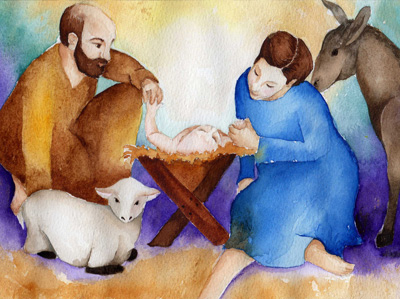 An initial study before the finished version.

Close-up Nativity
July 2010
I was commissioned by Glenmary Home Missioners
to paint a close-up version of the nativity for their
annual Christmas appeal. I like the different
colors of this nativity piece - they convey
the mystery of the incarnation to me.