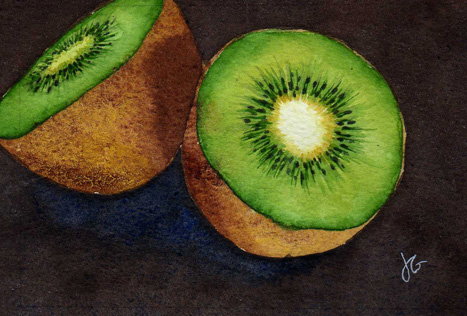 Kiwi Fruit
August 2011
As a wedding gift for my friends Liz & Terrence,
I promised them some paintings of their choice of
fruits & veggies. My first attempt of the kiwi was
horrible — there is a reason why I will not post it!
So, that kept me from completing this one for the
greater part of a year because I was afraid I wouldn't
be able to do it. I am glad, however that one day
I just decided to get on with it — I am quite
pleased with how these turned out!